Our trip began on Tuesday with an excited Momma, Grandma, Grandpa, Baby Lucy and Benjamin at the Minneapolis airport waiting on a delayed flight to Tampa. So we all spent time cooing at this face:



and reading books.


Benjamin has begun to read like a madman. He finished about 5 chapter books on our trip and was almost never seen without a book in his hand. When I look down the table at a restaurant or have a peek at him in the backseat pouring over a book, my heart swells: my child is a reader. Ain't life grand?!

The flight eventually proceeded without too much trouble. It was a bit turbulent and with an infant on my lap the bumps were a little more stressful than normal, but both kids were angels on the plane. Unfortunately, our first full day in Florida looked like this:



But it was brightened a little by these:



And by this: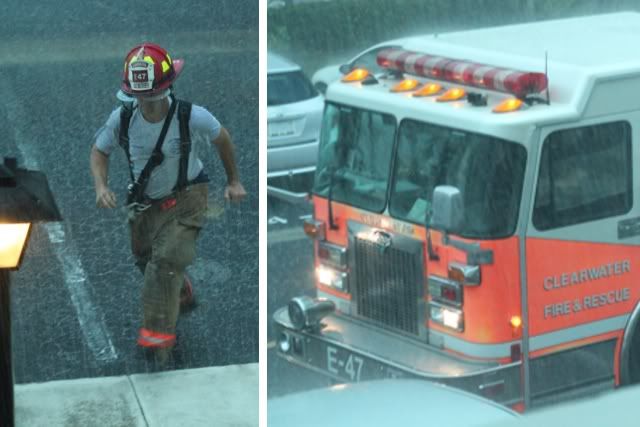 Dad was trapped in the elevator (ol' unreliable) at Grandma's condo complex and the fire department was called in to rescue him. He was only in there for about 20 minutes, but coupled with the weather forecast for the day (although you will note that although it was stormy, it was 75 degrees!):


...it was quite an adventurous situation. We decided to venture out despite the rain and possible severe storms to a restaurant just down the street from Grandma's place: The Pierogi Grill. We had amazing European food and spent time browsing in their European Deli, which was full of items we were familiar with from living in Chicago, but that you cannot find here in Minnesota. It was lovely.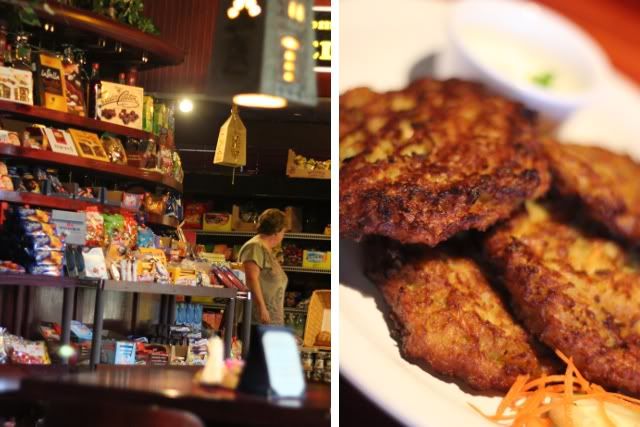 After lunch, we even attempted a drive down to the beach, but the rain picked up to a monsoon by the time we got there. Luckily the weather improved greatly for day 3 of our trip...