AJ celebrated his sixth birthday this weekend at the Jackson Street Roundhouse, which is home to the Minnesota Transportation Museum. It is a hands-on museum full of old train cars and pretty much anything to do with trains. The birthday party was set up in an old dining car that was full of awesome old details.




The kids really loved running all around the place exploring the old trains and all of the buttons and levers they could pull on the exhibits. While exploring an old passenger train, Benjamin found the kitchen and was surprised to find that it was occupied by a creepy chef mannequin that seemed to maybe have had a small accident while chopping some veggies...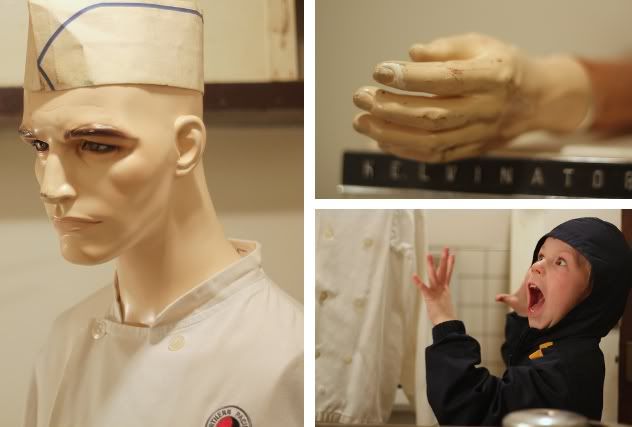 We all took a short ride on a caboose, opened presents and dined on allergen-free cupcakes. It was a very fun time and we were so happy to be able to celebrate with AJ.