While Mike was out of town with his brother Joe volunteering at Ironman Wisconsin (more on that later), the kids and I visited my parents to celebrate my Mom's birthday. We took her to Snuffy's Malt Shop for some rootbeer floats and burgers and then to the Minneapolis Sculpture Garden to see the famous Spoonbridge and Cherry for the first time. It was a beautiful day and we all enjoyed relaxing in the shade at the Garden.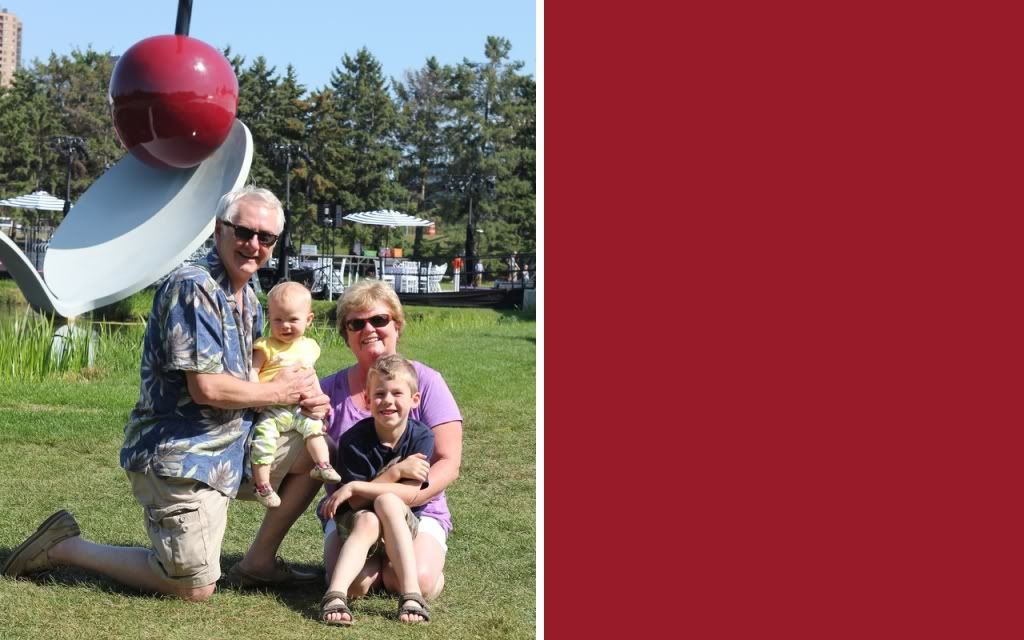 I woke up early Sunday morning to participate in my very first cycling event. I had signed up for the
St. Paul Classic Bike Tour
and was both excited and nervous about the event. A few weeks before I had purchased a new road bike and had only been on it one time before, so I wasn't sure how comfortable I would be with it. Plus, it is always harder to do these kind of things alone. But the ride turned out to be so much fun and I am so glad I did it. My bike and I had some serious bonding time together, it was great. I brought my camera along on the ride and got some great shots, here are a few:
So as I mentioned, Mike was in Wisconsin with his brother volunteering for Ironman. The reason why they volunteered was because this gave them the chance to register early for
Ironman 2012
. Both boys are going to race next year in what may possibly be the biggest race of their lives: 2.4 mile swim, 112 mile bike, 26.2 mile run. Yowza!
http://myfamilieschmitt.blogspot.com/